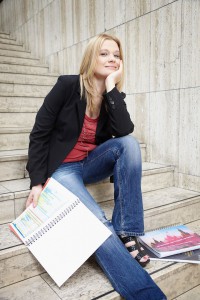 The friendly and professional team of businesswomen of the Mediaost agency was brought together by their proactive position in life and the great desire to support the processes of collaboration and cultural integration in the European space. We are a team of professionals in the spheres of communication, PR and event management and experts on the topics of culture, art and education. We are all Russian natives who have lived and worked in Berlin for many years.
Contemporary Berlin is a unique city where different cultures, traditions and religions are able to coexist harmoniously in an amazing way. This dynamically transforming, multicultural, tolerant and welcoming metropolis located in the center of Europe, at the boarder between East and West, is currently competing to become the cultural epicenter of Europe. Practically in the last ten years, this city turned into a huge experimentation ground for creative individuals and visionary enterprises. It became the best place for realization of new and exciting ideas and implementation of socially significant cultural, educational and communal projects. The spirit and atmosphere of Berlin greatly corresponds to the philosophy of our agency. We strive to help people of different countries and cultures to overcome the boarders that separate us, physical and imaginary ones, to overthrow the stereotypes that stand in the way of a better understanding between us.
By successfully realizing our cultural and educational projects we support the development of international and interstate relations between Russia and European countries such as Germany (where the Mediaost team is mostly based), France, Spain, Italy and the countries of Eastern Europe. We have trusted partners and supporters in Madrid, Paris, Brussels and other European cities. A broad range of professional connections and an extensive list of business contacts with Russian and European specialists, including the Senate of the City of Berlin and German government organizations, is an important advantage of the Mediaost agency that allows us to succeed in the narrow niche of culture-educational international projects. Today, the cultural dialog between East and West, between Russia and Europe, has gained unprecedented importance. This is why Russian cultural agents, creatives and entrepreneurs urgently require ambassadors for their ideas. We gladly take on the role of a cultural intermediary in Germany and other European countries and are ready to fulfill it by organizing an event, making a presentation of a cultural, educational, communal or commercial project, providing it with the most effective advertising campaign and ensuring the support of the media. We can also provide support with the set-up of a business, creating a trademark and securing legal assistance in Germany. In the "Experience" section of our web site, one can become familiar with the past projects of our young agency as well as with my personal professional experience gained in collaboration with other organizations prior to 2014.
Development and expansion of cultural ties independent of state boarders and national differences is our main objective and our daily work.
Anna Leonenko, managing director of Mediaost Events & Kommunikation GmbH