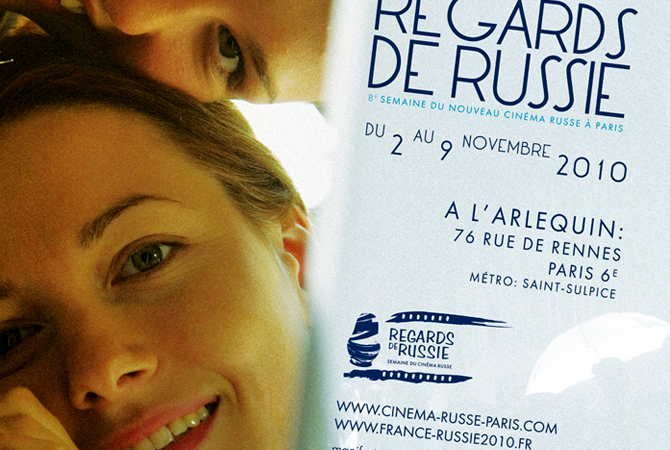 Project:
Russian Film Week is held annually in Paris and since its inception became one of the most important events in the cultural life of the city. Every November, Paris hosts 15-20 screenings of the best Russian films of the year accompanied by conferences with the audience. Objectives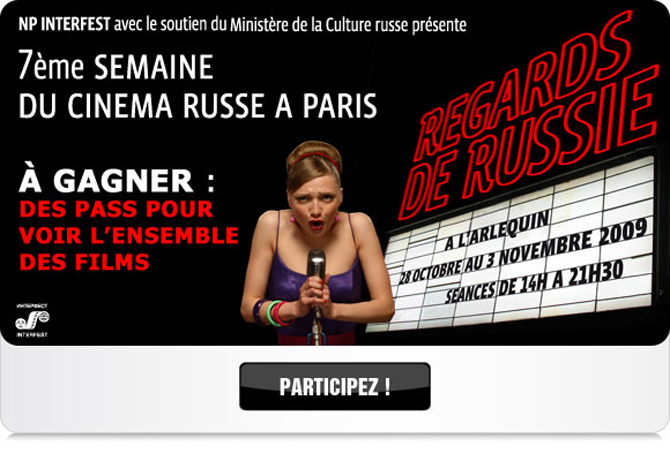 Objectives:
In 2010, upon commission from Interfest, the organizers of Russian Film Week in Paris Anna Leonenko and Julia Kuniß took on the job of involving new partners and widening the marketing scope of the event. They were also responsible for media planning, the work with press and the community, the creation of new corporate design and the new Internet site for Russian Film Week in Paris. Special efforts were dedicated to the optimization of the site for the search engines and the social media campaigns.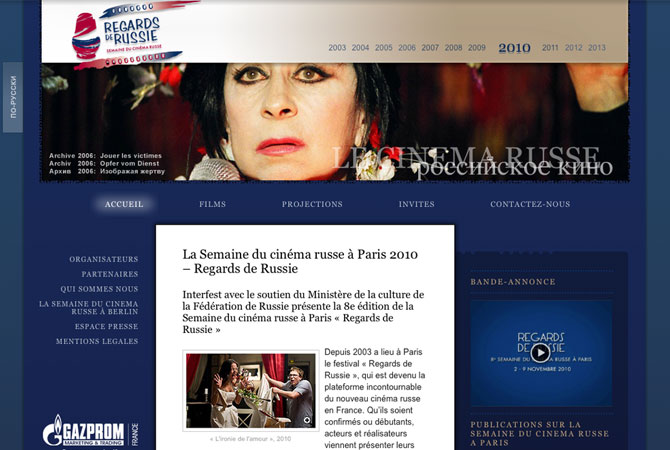 Results:
In 2010, Russian Film Week in Paris was visited by over 40 journalists and held an audience of over 2, 500 viewers. The event was covered in over 80 publications, the press release was published 69 times in various print media sources and was featured on the radio and the Internet. A 30-second clip on the Euronews TV channel achieved the maximum audience reach of approximately 8 billion viewers. The new Internet site increased dramatically the recognition and the popularity of Russian Film Week in Paris. Within the first two months of the existence of the web page, it registered over 3,500 visitors.
Client: Interfest || Execution: Interkultura Kommunikation – Leonenko & Kuniß GbR || With the support of: The Ministry of Culture of the Russian Federation | GAZPROM Marketing & Trading || Category: Film || Services: Fundraising | Work with press and media planning | Creation of the Internet site, web design and programming || Location: Paris || Time period: 2010 || Team: Anna Leonenko | Julia Kuniß | Tatiana Kirianova | Anais Goulko | Sylvana Bonawenturski | Sebastian Niemann