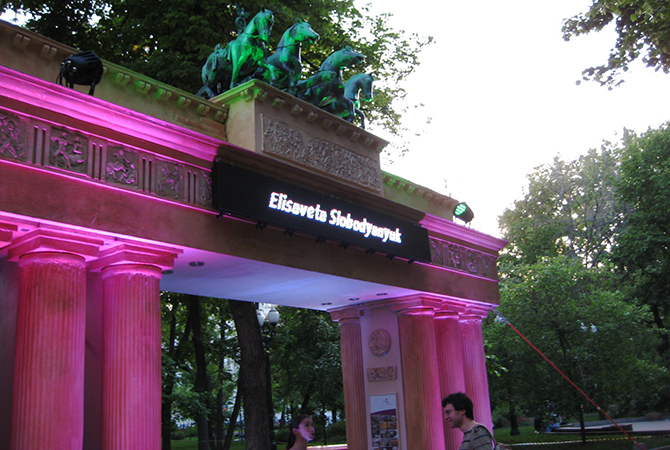 Project:
Action "be Berlin" was initiated by the Senate of the City of Berlin with the intention to create the image of the German capital as the city of the future, a city of exciting possibilities and innovative ideas. In 2011, an action "Berlin Loves Moscow. Moscow Loves Berlin." was held within the framework of The Days of Berlin in Moscow. In the course of two months, the citizens of Moscow and Berlin could send messages that were transmitted on a special six-meter model of the Brandenburg Gates installed on the Strastniy Boulevard in Moscow.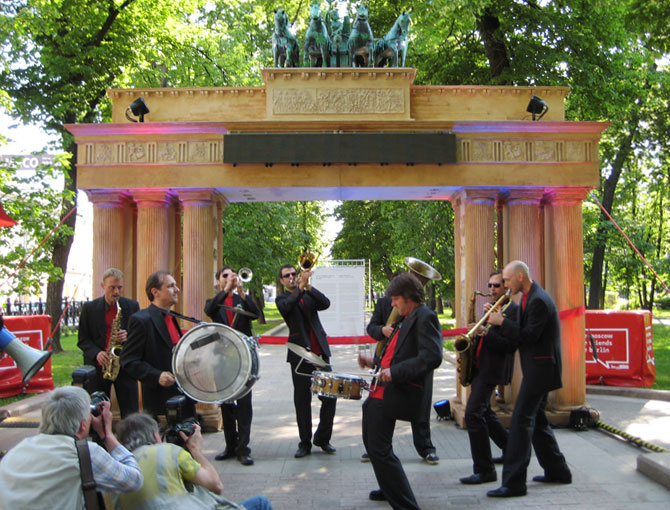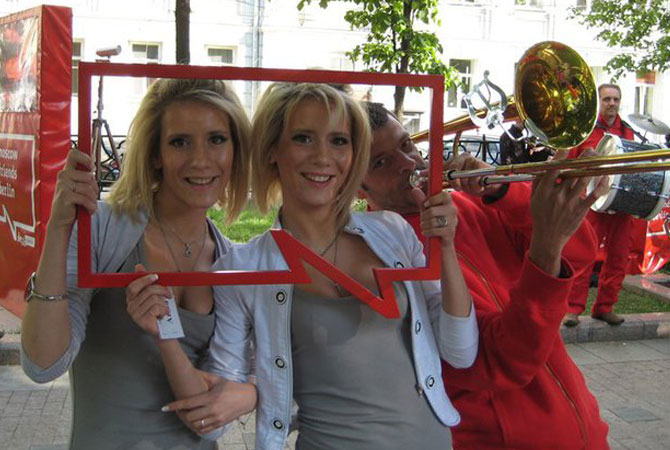 Objectives:
The team of our agency was responsible for the idea and the realization of the advertising and PR campaigns for The Days of Berlin in Moscow, the informational platform of which prompted the action "Berlin Loves Moscow. Moscow Loves Berlin." A substantial PR campaign was initiated three months before The Days of Berlin in Moscow event. Within the framework of this project, the agency took care of establishing a connection with the general public, advertising and coordination of informational sponsorship, online marketing, cooperation with the media and particularly the coordination of meetings of journalists and photographers with the mayor of the city of Berlin at the time, Klaus Wowereit. After the project, a detailed media monitoring was made.
 Results:
Action "be Berlin" received great resonance in the Moscow press. 108 journalists from 62 various media publications were present at the opening, including 9 teams from TV channels and 22 photojournalists. Due to intensive work with the press, 180 articles were published about the event in 102 different sources. The total published information in print and online publications amounted to 103 A4 pages and a total of 69 radio minutes on the air. The gross publication of print materials, which announced the event amounted to a minimum of 12.9 billion copies.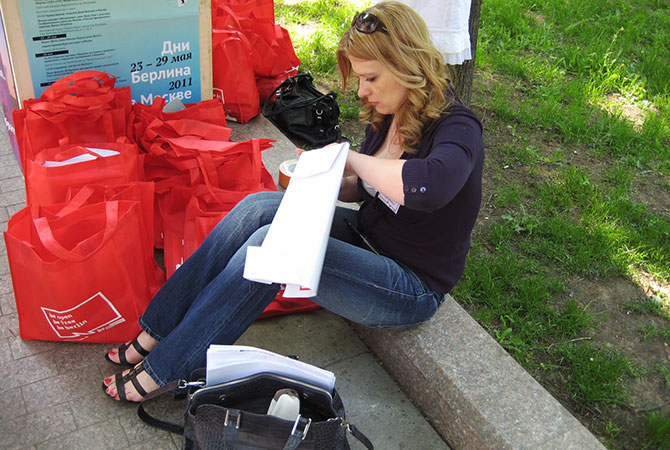 Client: Berlin Partner || Execution: Mediaost – Anna Leonenko || Category: General public || Objective: Image creation in Russia || Activities: execution of the public campaign "Berlin Loves Moscow. Moscow Loves Berlin." | Coordination of the opening ceremony and the photo session with the mayor Klaus Wowereit | Advertising and PR campaigns | Selection and coordination of personnel | Media analysis | Online marketing || Time period: 2011 || Team: Anna Leonenko | Natalia Timashova | Tatiana Sitnikova